RISING ABOVE RECESSION: THE AGEGE TO IKOYI STORY OF SUJIMOTO, NIGERIA'S YOUNGEST BILLIONAIRE
Call him ambitious, focused and very hardworking you will not be wrong. Mr. Sijibomi Ogundele fondly called Sujimoto was born and bred in Agege, a suburb of Lagos, but has through tenacity and back-breaking grit moved to hobnobbing and owning properties in Ikoyi, the most posh part of Lagos, Nigeria's commercial capital.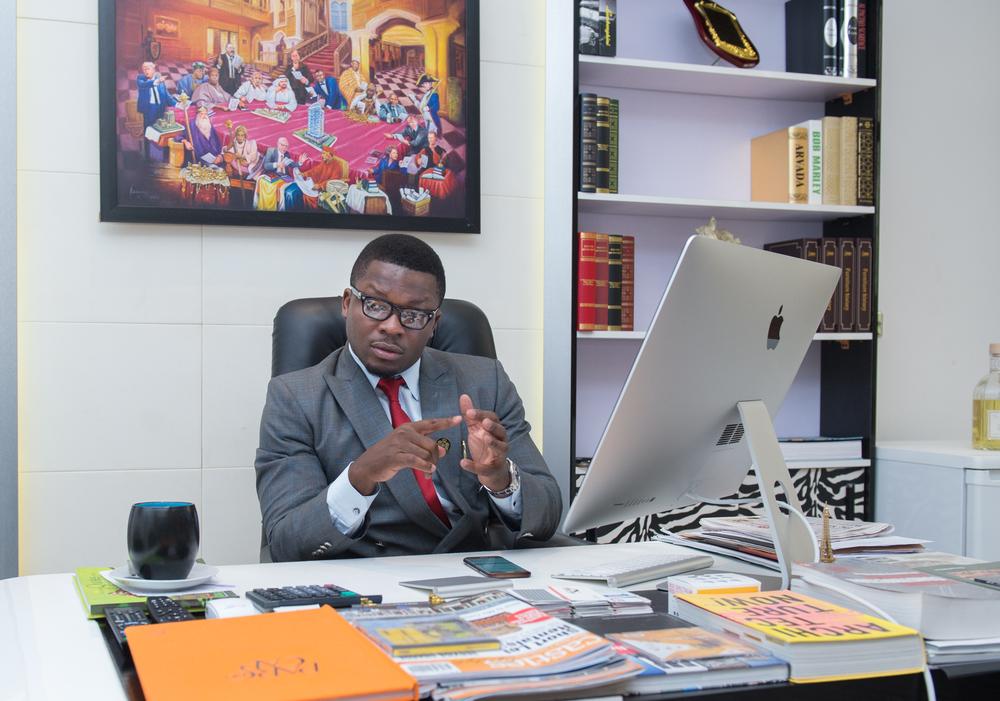 Let us start with your '1+1=11' calculation. What does it really mean?
(Laughs) Calculation? It is not a calculation but a philosophy that depicts our way of life. 1+1=11. It is not Mathematics, instead, I call it Motomatics. People often get confused and ask me the meaning of this simple equation. It means, 'Never give up'… It's about going the extra-mile to make extraordinary moments out of ordinary situations and making the impossible, POSSIBLE.
What have been the greatest challenges of your project in 2016?
2016 started for us on a very high and positive note. We sold our dream of the tallest residential building and Africa's first fully automated building – LorenzoBySujimoto, to Nigerians and the world. Investors were thrilled by our ROI offering. The competition marveled at the audacity of our strides. As the list of our investors and friends has grown, so have our critics. Between January and December 2016, I had personally spoken to 1,850 investors & off-takers. 1,841 of them said 'NO'. But, that didn't discourage the entrepreneurship in me or make me lose focus on the Lorenzo dream. The dividend of reputation is a different type of currency. Something that's been very clear is that, our investors and most importantly our off-takers would never lose their money, even, when it is clear that we are losing. I can tell you categorically that when one of our investors had an emergency need for his money, we had to refund about a hundred million Naira.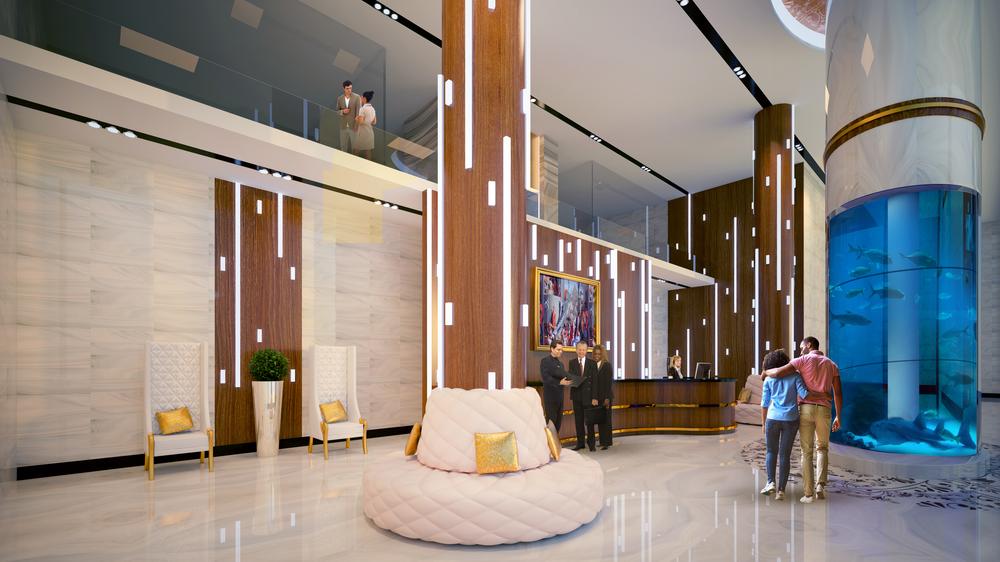 Money could be lost and easily regained. With Reputation, that is not so easy. Around April 2016, two of our major investors looked at the project, looked at the company, its leadership, identified the risk and mitigated it successfully. But when they looked at the economic situation, most importantly some government policies, they backed out immediately. One said Suji, if your project were in Togo, we would invest in it. I remember another saying, Suji, RISK we can mitigate, but UNCERTAINTY we can't. In the last 365 days, my BP has risen from 110 to 150. There is no day that I wake up in the morning that I do not think about my company, my project and our dear country. At some point, I considered giving it all up. The biggest pain was when I had to let go of some of my best hands. To date, I call them and make myself available to help, whenever the need arises. But some things have kept me going; my mother, my brother Kanmi and my staff; their resolute hope, their unrelenting faith in the vision, and ultimately my faith, in the potential of this Country, we all call home.
Tell us about LorenzoBySujimoto project.
The Lorenzo is going to be the tallest residential building in Lagos, and the first fully automated building in Africa. It's a lifestyle, where every square meter is an experience. Each apartment comes with two Armani or Pedini Kitchens, 2.6m doors, 4m floors to ceiling, virtual golf bar, two swimming pools (one of which is located on the 17th floor), tennis court, basketball, and 24-hour concierge service. The smallest apartment is 200m2.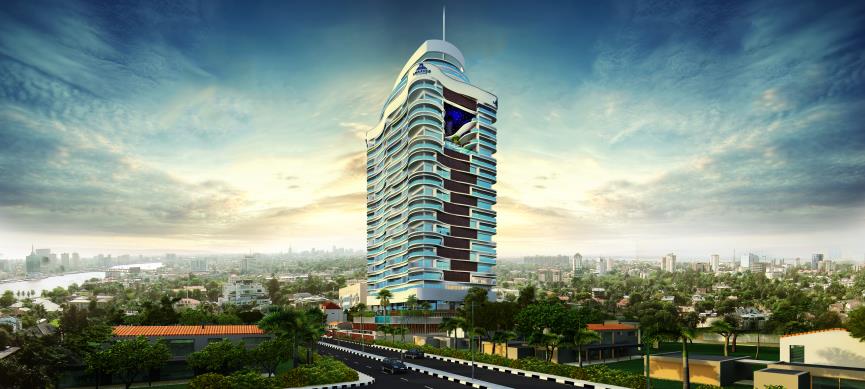 The Lorenzo can be likened to The Dorchester Hotel, even though it is an apartment property. We have studied the competitors in all other projects, and we have identified more than 11 different facilities and features that the Lorenzo has, which others do not. It is the only project today in Nigeria that's promising investors 100% Returns on Investment. Nothing like this has been done anywhere else in Africa. Right now, we are finalising the financial aspect, which we are hoping to conclude before the end of next month. Hopefully, we'll move to site by the end of April .
In this recession, what makes you think people would want to take such kind of investment commitment?
VALUE, ICONIC QUALITY REAL-ESTATE and RETURNS ON INVESTMENT. People are very optimistic about the project, and our existing Clients and prospects can't wait for us to break ground. There's nothing like Nigerians are broke, and can't afford property worth a million USD. Yes, right now Nigerians are cautious and have created very effective spending policies. Nonetheless, most successful entrepreneurs know that even in crisis lies opportunity, a winning mindset requires long term vision, something which is rare to come by but necessary especially in times like this. People are still enquiring daily about the Lorenzo as well as our other projects. Just last month, I facilitated sales of two properties in Banana Island. Both of them amounted to about 8 Million USD. So yes, smart investors know that a recession is the best time to put money in real estate.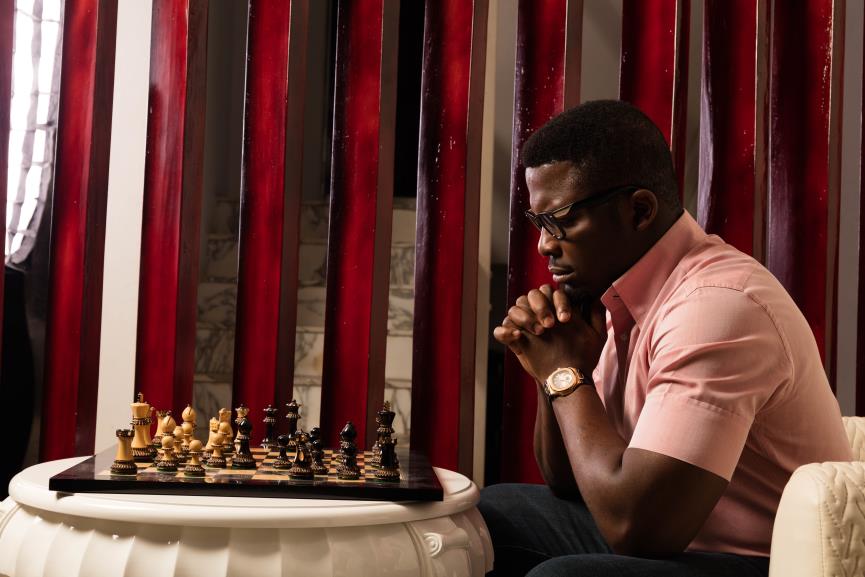 There are rumors that you are canceling the Lorenzo project. How true is that?
That is impossible. The Lorenzo might have stalled, but make no mistake to think that we might jump ship, I am not Jonah. When we started, we knew things were going to be bad, but no economic Einstein could have predicted that the dollar would go from 180 to 500. That's a 300% rise. But, that's not enough to deter us form achieving this dream. One of our biggest strengths is the trust, which the Clients bestow on us. Cancelling this project would be direct evidence that we do not believe in the promise of true change that we made to the Nigerian people who are tired of inferior/substandard properties.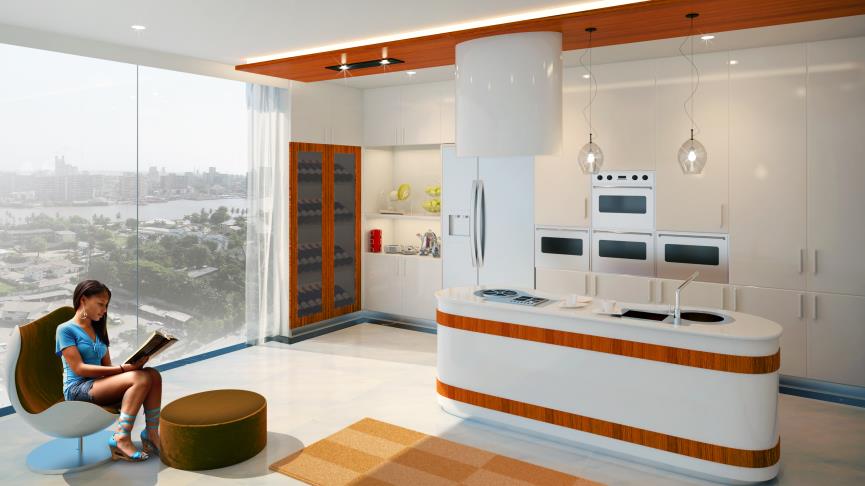 The LorenzoBySujimoto project will stand. However, in order to ensure the project stands, we have reassessed our plans, reviewed all our decisions, and realised that one of our major setbacks in the grand scheme of things is the land location. We had to let go of the property and are now in talks with several landlords whom we want to do JVs with. What felt like an incarceration for us actually turned out to be a liberation. We will be moving to a larger space, with longer lease title. Is it not our elders who say 'Many roads lead to the market?' ' Most importantly, note that the LorenzobySujimoto project will still be on Bourdillon road, just not at No16.
What is the benefit of doing a Joint Venture as compared to owning the land in this situation?
Some may say it is cheaper to own the land. But within this context, the advantage of a JV is most importantly, absolute transparency. The title document and all other documents would not be in my hand or the hands of the Landowner, but with a reputable Trustee. Also, bringing partners on board would reduce the weight of the project, as both parties would have shared responsibilities, which would mean efficiency during execution. I see this as a very positive and progressive step, given the current situation.
Many people started their projects already. Why is yours stalling?
The fact that someone started before you doesn't mean they would do better than you, if that was the case, Nokia and Blackberry should have more ratings than Apple. Most projects, especially on Bourdillon all started their projects design way before us. Some of them started two years before us. But, that's not an excuse. For us at Sujimoto, there are 3 fundamental principles of business. Number one is, the Customer is King. We envision and deliver exceptional products, striving for continuous and dedicated customer service. Secondly, our Employees. It is very critical to be encompassed by the right group of people who are hungry and passionate about our vision. Number Three is Competition. I can't fight my Competitors. I learn from them. Our major intention when it comes to competitors is to study them and find ways of doing better than what they did, become the BEST, and never to compromise on quality. I am sure you have heard this saying, "It takes 6 days to assemble a Toyota, but 6 months to create a Rolls Royce."
In view of the current economic situation in the country, how have investors been responding to you?
Over the last 7 months, I have spoken with more than 40 foreign investors. Every single one of them was skeptical about Nigeria; not the economy per se, but the inconsistency of government policies. We have finally seen a private investor from the Middle East who is willing to inject about 32 Million USD into the project at 4.2%. This for us is great news. Once this takes effect, we will stop selling, until the 26-story structure is standing. This is good for our early investors, because by the time we start selling back, the prices would have increased by 50%.
It's important to also note that we have finalised a building Joint Construction Agreement with one of the best Luxury builders in Spain/Qatar. Why did we not hire a local contractor or give the construction to a local company? Well, most of our subcontractors, almost 85% would be Nigerians, indigenous companies. However, we must not hide from the fact that Lorenzo is an extreme high-end luxury project with facilities and functionalities which make it similar to a 5star hotel (mind you, it's not a hotel). We needed a company with advanced experience in building hotels, and we are glad we have this Company on board.
What's your experience with our Local banks?
I don't usually like to comment but, let me say that there are some few progressive leaders in the banking industry who believe in buffetism. That is, seeing the intrinsic value in human capital.
But many have argued that this is not a great time to invest, especially in terms of luxury investments.
For us at Sujimoto, our first intention is to create a platform that will give investors the best returns on their investments. In this economy, where money is scarce and obtaining funds is comparable to fighting war, we have nevertheless, been able to raise more than 1billion Naira. This is testimony of the trust that society has placed upon us. NOW is the best time to invest in value, in something substantial not in common, cheap crap. Crap becomes difficult to sell because everyone has it, but true luxury is rare yet easy to sell. Furthermore, there's no better time to buy or build than now. Construction is cheaper than ever and the price of materials has not risen excessively.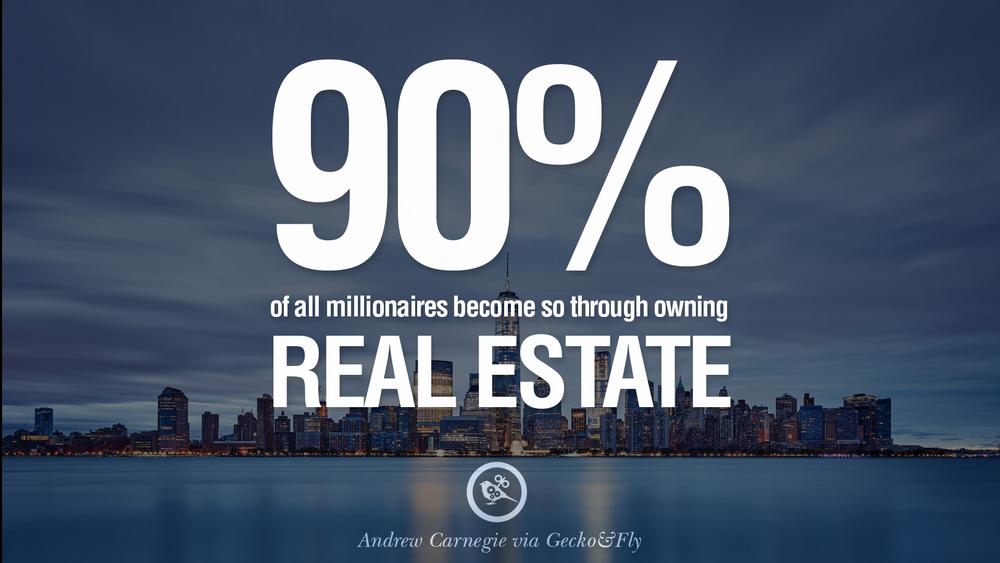 We are receiving discounts from several contractors and by the time we finalise our construction towards the end of 2019, we are optimistic that our country's economic situation would have improved. Moreover, I must not forget to mention that this is also an effective way to hedge your naira against the dollar.
What's your opinion about other projects in Ikoyi, Bourdillon, VI, and Waterfronts etc.?
I see lots of nice projects coming up, and if I were an investor who wanted a basic property with a diversified portfolio, I would buy some of them. But, permit me to say that they come nowhere close to the Lorenzo; LorenzoBySujimoto is like a Rolls Royce.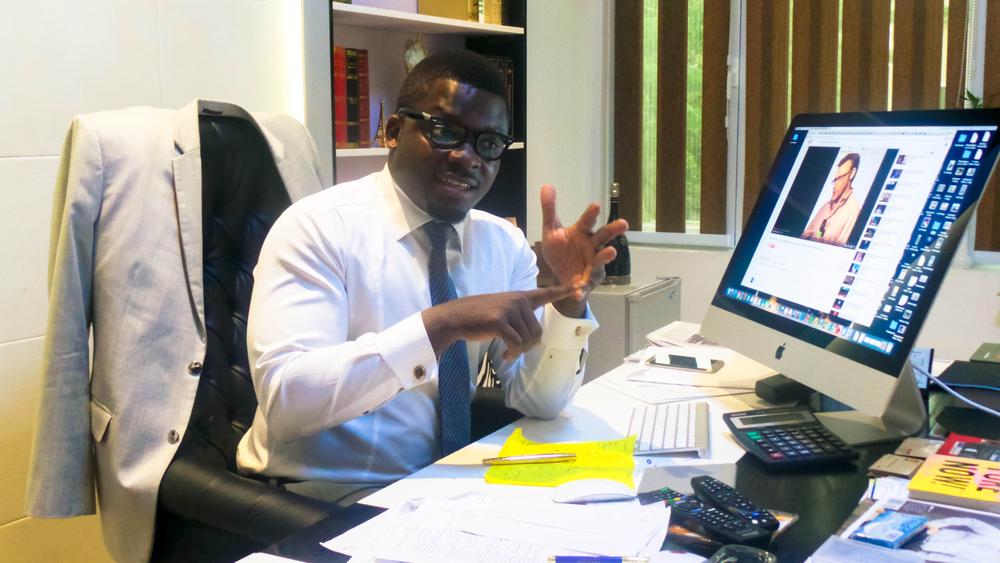 But then, most of these 'nice projects' end up becoming empty apartments within Ikoyi. How viable do you think the luxury real estate market really is?
Create sugar and ants will come. What's the Sugar here? Integrity, Diligence, Innovation, putting customers first, and going the extra-mile. Like I said before, one can sell luxury and one can sell a crap. By all means luxury is easier to sell, because it communicates long-term value and offers multiple returns on investment. There may be empty apartments. But, I tell you categorically, the luxury apartments, which offer true value for money, are not empty. Are Tango Towers, Ultimate towers and No. 2 Thompson empty? That tells you that value doesn't sit on the shelf. It sells itself.
What do you think about Nigeria and its potential?
The best way to answer this question is to take a look at the United Arab Emirate, which was a land of sand and dust, but through vision and great leadership was transformed into a magnificent jungle of marble and towers, where the sky was not the limit. Nigeria on the other hand, is a land rich in natural resources and manpower, but wallowing in poverty and depravity. Someone once said; "An army of sheep, led by a lion, can defeat an army of lions led by a sheep. The difference is quality of leadership. I am very patriotic and I am a nationalist. I still have hope in the promises of Awolowo, the industrialisation offered by Azikwe and exceptional leadership of Tafawa Balewa. I have strong belief in the potential of this country, and I will be here to experience its dividends.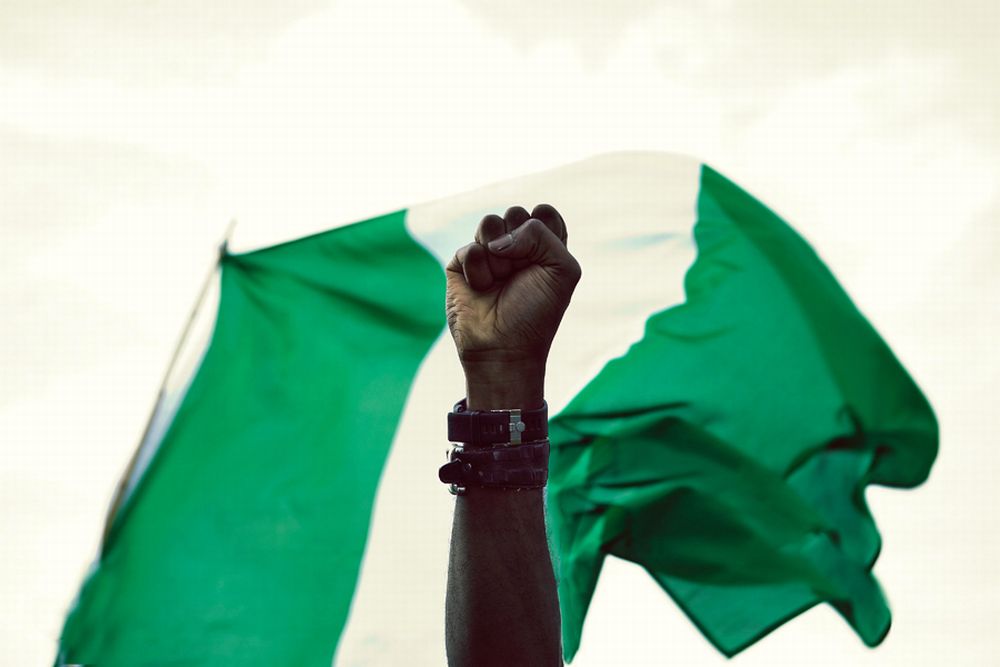 So, what is your recipe for doing business successfully in Nigeria?
I won't lie doing business in Nigeria takes guts and lots of courage. For starters Our banks could be more helpful. But, for that to happen, they need a total reform, not only of policy but mind set, because without the right support, many dreams would just die unrealised. Look at the Apple brand, the success it basks in today is not due to Steve jobs and his partner coming from wealthy homes or having powerful uncles, instead its due to them having great ideas and receiving the necessary support from established financial institutions. As far back as 1977, Steve Jobs was able to secure a bank loan of $250,000 USD. How many startups in Nigeria can hope to secure even a minimal $25,000 loan? Jack Ma of Ali-Baba got rejected by banks 77 times, but today he's worth about 21 billion dollars. So as far as I am concerned, our philosophy is be a man of our word, let it be our bond, put quality first, nurture our dream until it becomes an empire that inspires my generation.
So, you are saying that you regret your nationality …
(Cuts in) Of course not! I am proud to be Nigerian. If I die today and comeback, I would never want to be Togolese, Ghanaian or South African. Nigerians are uniquely resilient people. Just consider that we generate our own lights, source our own water, maximise our own security and often build our own roads. We have produced world-class citizens who can compete against any standard in the world. Look at Aliko Dangote, Ms. Alakija, Nobel Laureate Wole Soyinka, the great writer Chinua Achebe, and the legendary Fela Anikulapo Kuti. We achieved great things even with all the challenges we had to face. What do you think would have happened to Nigerians if we had the complete infrastructure that we truly needed? I keep telling my South African friends. Let's do a swap for a day. Let all South Africans come to Nigeria, and we Nigerians go to South Africa. Then we'll truly see what greatness the creativity of the average Nigerian can breed, if given the right opportunity.
Olajumoke spoke recently about your gestures to her, sparking rumours of ulterior motives. What are your views on this?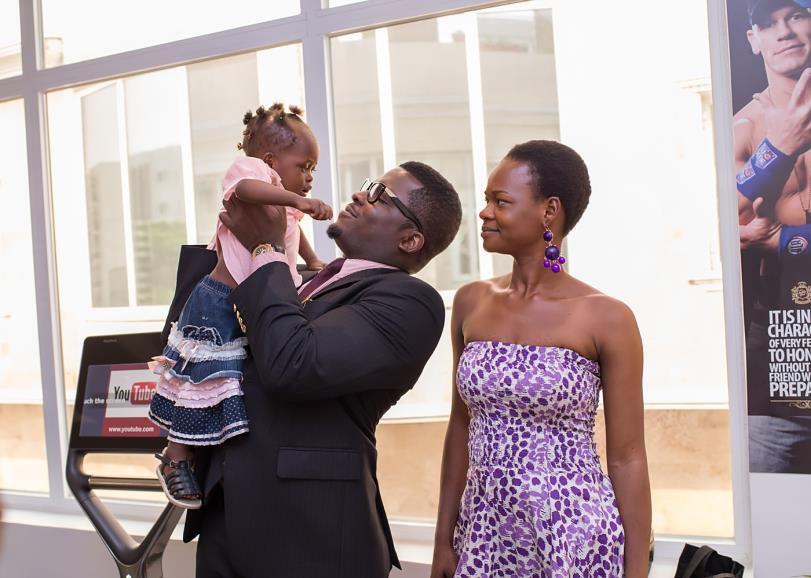 The Olajumoke story is an African story. Do you know what it is to move from sleeping on a bakery floor to sleeping into a 3bed apartment, or eat 3 full meals a day? Anyone who has had a rough and poor beginning, anyone who understands that 'if your neighbor is hungry, your chicken is not safe', anyone who believes in the alleviation of poverty, would understand why I helped that girl and her family. For me, I saw my mother in Olajumoke, a woman like many families who came to Lagos in search of opportunities. Olajumoke for us is a lifetime project; we would help her till she's able to stand-alone and help others.
So, how was the festive season? Let's talk about all your gifts. (laughs)
You know what? In December 2015, we brought about 3 billion naira into the banking system. In 2015, I gave out about 300 gifts, while I got about 20 presents. This year I gave out about a 100 gifts to people that had a direct impact on our organisation. In 2016, we had a cash flow of about 2 Billion naira in our bank. Guess how many gifts I received? Just TWO – from a friend and a Client. Sadly I received nothing from my bankers (sarcastic tone). I'm not upset. Respect, I have learnt, is a rare commodity, which now, is safe to say, this bank no longer deserves from me. As for Nigerians, they are just reminding me that I need to work harder. (laughs)
What's your plan for the LorenzoBySujimoto project in 2017, and what's your message to Investors?
Without the tough experiences of 2016, my entrepreneurial journey would have been, at best, shallow. So, I'm glad I went through these hard times, for they have shaped our company and me. 2017 is already looking bright for us, as we have finalised talks with our Saudi Investors. We have stopped selling Lorenzo for now until we break-ground around April May. We also have another small 20-townhouse project in Banana Island, and a low-cost boutique hotel in Ikoyi. We are doing something exceptional and unique in Victoria Island. It's a secret for now. 2017 is our year of restoration. To all our Local and International partners, Investors and friends, I would like to say: 'Thank you' for believing in the Sujimoto Values and Vision. Let's work together to make 2017, even better and more beneficial for us all!"
Source: www.bellanaija.com